I'm Elizabeth Mae,
your Colorado
Videographer!
FILMS TO GIVE YOU THE FEELS.
Sure, there are a lot of videographers that can create something beautiful…
but it's another thing to get the feels.
You know. The feels.
That shiver down your spine when the song hits just right.
The welling up of excitement.
That thing you can't really put to words because it's bouncing around in your body like you just had too much coffee.
The feels!
So when it comes to picking your videographer, you want someone that can spark that emotion, and you want someone you can connect with.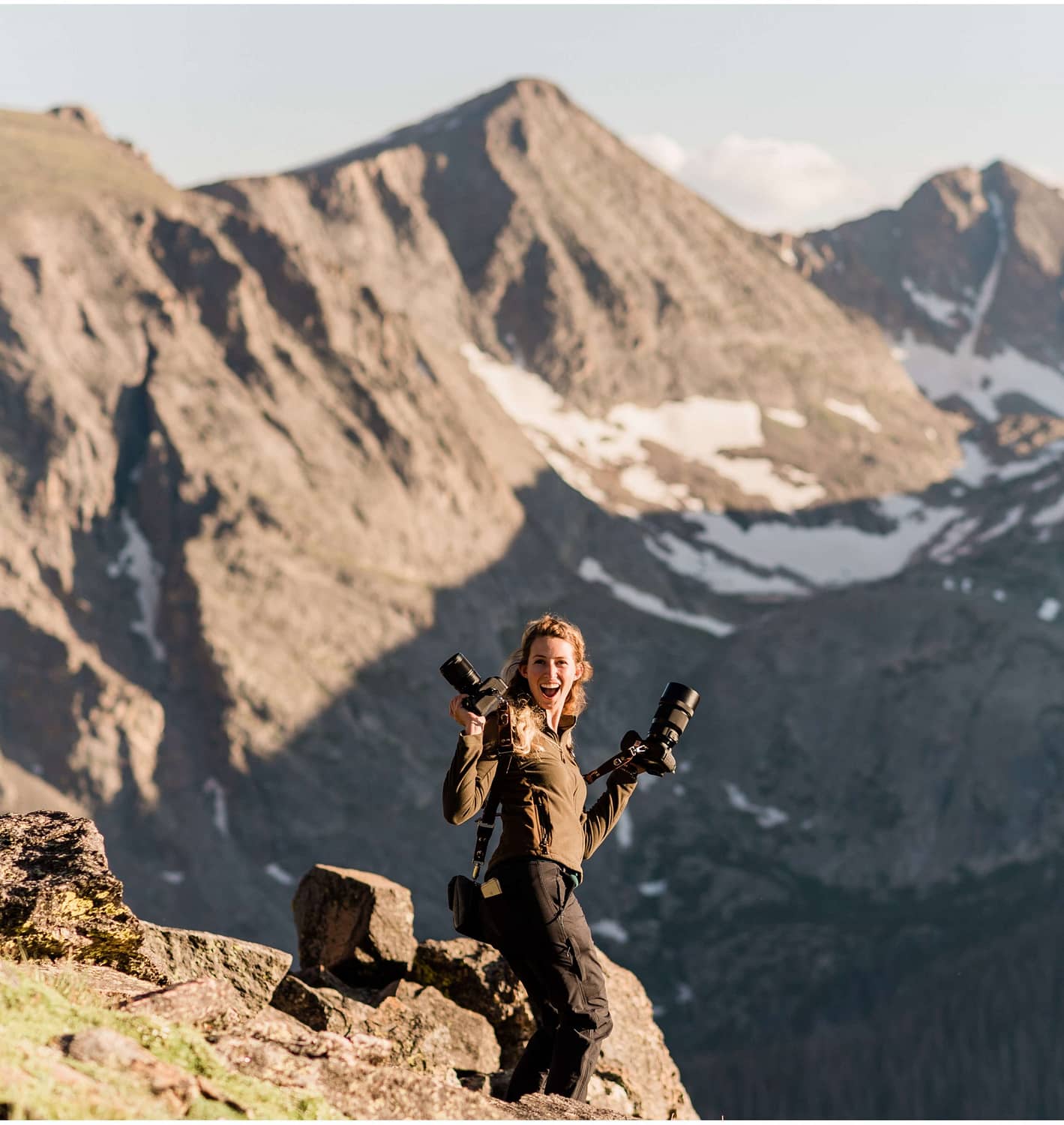 I'M ELIZABETH MAE
(or Liz if you'd like!)
I am a Colorado Adventure Videographer specializing in elopement videography, adventure films, and branding films
I thoroughly adore skipping town, ditching the crowds, lacing up the boots… and not seeing anybody for hours.
(and yes, that's a pretty normal face for me to make <<<)
I may be an introvert, but I care deeply about all of my clients. I'm a sympathetic crier, so if there are tears on your wedding day, you can guarentee I'll be getting teary behind my camera (and I'll definitely cry when I'm editing). It's not abnormal for me to get childish-giddy when we hit perfect light or when I find that angle that just makes the shot. 
I love seeing people's passions for their businesses, families, and hobbies.
"The joy of life comes from our encounters with new experiences, and hence there is no greater joy than to have an endlessly changing horizon, for each day to have a new and different sun. If you want to get more out of life, you must lose your inclination for monotonous security and adopt a helter-skelter style of life that will at first appear to you to be crazy. But once you become accustomed to such a life you will see its full meaning and its incredible beauty."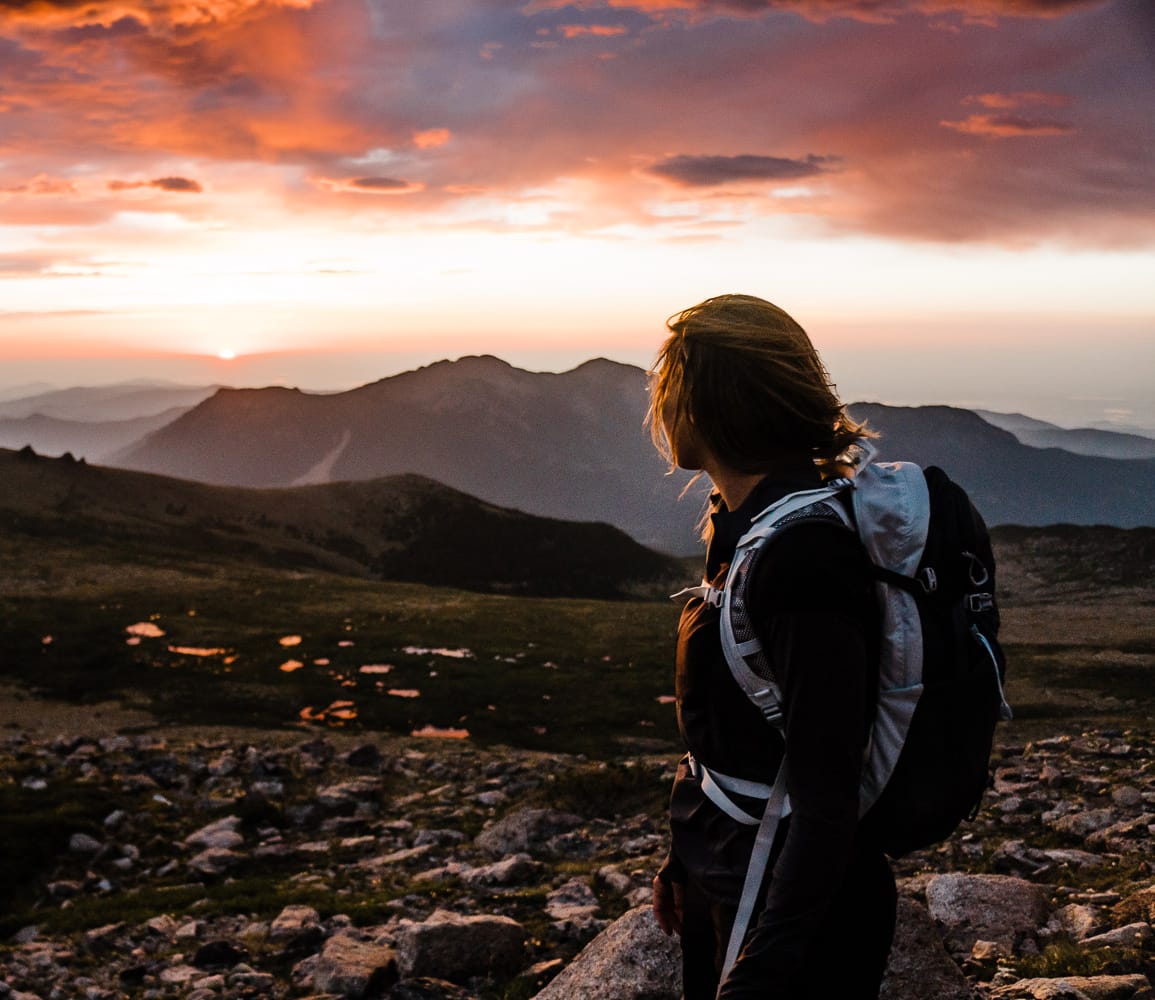 READY TO DIVE IN? HERE'S WHAT TO EXPECT
Simple Booking Process.
Seriously. Simple.
Online contract. Online payment. Wanna get the points for your next vacation, done deal, and no credit fees for using a credit card! (it's illegal for a business to charge credit card fees BTW)
Planning.
I provide location expertise, studio recommendations, vendor recommendations, elopement planning and guidance and a "can do" attitude to make everything as seamless as possible! If we are working out more of a scripted film, I can also provide writing assistance to help you make your video as powerful as possible.
FILMING.
Annnnnd Action! Just kidding. I won't show up with a clapboard (unless you want me to). When we film I provide direction as you need! I prioritize my client's personalities, so I won't make you do anything weird or awkward, and if something doesn't feel like you, tell me! I won't be offended.
Pro Editing & Delivery
Video editing does take quite a bit longer than photo editing, so I will be a liiitttllle slower than your photographer, but I deliver elopement films within 90 days, lifestyle sessions within 30 days, and branding projects anywhere from 1-6 weeks depending on the scope, and the length of the final product (I'm looking at you online classes).
I also pride myself in my colorful, true to life, editing style to match reality the way you see it!
Want to know more about me?
I got married in a brewery!
My husband and I got married at Breckenridge Brewery in Littleton in October of 2018! We were dating for about 5 years prior. We met through mutual friends, and fell in love rock climbing and hiking mountains!
I am originally a musician
that's how I got my creative kick. I started piano when I was 3 years old, picked up violin at age 8 because I heard the Rohan Theme in Lord of the Rings and I. Was. Sold. Sign me up! I ended up taking private lessons for both piano and violin for 15 years, dabbled in song composition, played with some bands for a short stint, picked up guitar, got a mandolin, you know, musician things.
I've got the best dog
I'm serious, she is the bestest girl. She's a German Shepherd and we got her in 2019. She's a total sweetheart, loves going on hikes with me, and wholeheartedly believes that she is a lap dog (as all big dogs do).
I am an avid cook
I love experimenting with cooking and just learning how to make better food in general. I discovered Dishing Up The Dirt in 2020 and I love that she is the first recipe blogger to make vegetarian/vegan dishes without it being a lousy recreation of something with meat (you know, cauliflower alfredo. Pass.) But anyway, that really inspired me to experiment more with my cooking and she gives a lot of suggestions for improvising on her recipes too!
I am an enneagram 3
with a 4 wing. Which explains a lot. Like a lot a lot. I aim for perfection within my creativity and other areas of life as well. I've always been extremely driven to succeed and achieve the best I can be.
I'm one of those crazy plant ladies
(to my husband's dismay). I've got a bunch of plants all about my house on the inside, and the outside is a work in progress. Thanks to my work last year with Blossom & Branch, I learned a lot about gardening and have plans for a ton of garden beds for raspberry bushes, hops (for home brewing), veggies to be more sustainable at home, and of course, cutting flowers.
SCREW ORDINARY.
LET'S DO SOMETHING AWESOME